Brevity Magazine Craft Essays On Friendship
FRELECTION: The Transformative Power of Reflection in Nonfiction
By Rebecca McClanahan
Late one September afternoon I was sitting with my friends' three-year-old daughter at the edge of a lake in Central Park. "Look!" she said. "At the frelection of the clouds. In the water." Yes, I thought. Frelection. The perfect word to suggest what we were witnessing. Frelection, the word itself turning backwards, suggesting the nature of the reflective process—the action of energy bending, turning, curving reality back to us.
In discussions about writing, we usually speak of reflection in rhetorical terms, as a mode of thought or a tone of voice that we employ when we ruminate, meditate, contemplate, explain, survey—in brief, when we provide what Philip Gerard, in his book CREATIVE NONFICTION, calls "finished thought." But what interests me more is the notion of reflection as a turning, convoluting, sometimes distorting but always transforming power. In this spirit, I will briefly list four qualities of reflection and suggest ways to encourage artistic transformations in our writing.
1) First, reflection is a process of change. In the language of physics, reflection is the phenomenon in which energy is returned after impinging upon a surface. Once our experience of "real life" encounters a different medium—our memories, for instance, or the writing process itself—that real life experience is changed. The clouds my friend's daughter saw that day were not in the water. What we see, in reflection, is never the thing itself, but a reconfigured version. When we reflect, we in effect break an experience into pieces then reassemble the pieces into a new form. Even the word remember suggests that a breaking has occured. When we re-member, we put the broken pieces back, the broken members. This dis-membering and resultant re-membering occurs despite our bravest attempts at accuracy, and it begins long before we put pen to paper.
So one of the most helpful things we can do as writers is to relinquish early on the notion that we can capture reality. The words themselves—for once we put pen to paper, we are in cahoots with the words—reassemble the memory in new and surprising ways. One word calls to another, and the essay is off on its own journey. When a student comes to me, as students often do, complaining that she has failed to "capture" her mother on paper, I tell her that of course she hasn't. Capturing is impossible. Your mother, I explain, is made of blood and flesh and hair; your writing is made of words. I mean this to be comforting, and I explain why. Once we release the notion that we can capture our mother on paper, we are free to do what we can do: describe the strapless gown she wore that summer night, narrate the tale of her birth, circle round and round the questions our mind is asking.
2) Reflections require a reflective surface, some other medium to bounce off of. And that surface affects the image that is formed. The clouds "frelected" in the Central Park lake create very different images depending on whether the lake is still, softly rippling, or turbulently roiling. As writers, our reflective surfaces are our words. But what kind of surface will we use? Lyric? Dramatic? Narrative? Segmented? Will we try to depict reality as smoothly and realistically as possible? Or will we consciously break up the reality, rough up the surface so that the reflection becomes distorted or diffuse?
3) Reflections begin at what physicists call the point of incidence, the place where the thing itself encounters the reflective surface. In literary circles, this point of incidence is sometimes called the "occasion of the telling" or simply the "entry point." John Dewey, in ART AS EXPERIENCE, suggests that the occasion that induces reflection is almost always discord, and I tend to agree with him. I think of the point of incidence as the sand in the oyster, the rock in the shoe, the place where something rubs against something else, the point of tension. So a helpful question to ask while reflecting upon an experience is not only Why am I writing this, but also Why am I writing this at this particular time? What is the occasion of the telling? Why now? Why here? What is the point of incidence?
4) Finally, reflections require a viewer, a perceiver. The reflection is influenced by the positioning of this viewer in time and in space and also by the internal landscape of the viewer. Here are a few suggestions for encouraging fresh reflections in your viewfinder:
* Frame the experience differently. Cut the story into three sections, for instance, and frame it as a triptych. Crop the scene at a different place. Leave something out that you thought was essential.

*Try a different lens. If you've written all close-up scenes, snap on a wide-angle lens and pull back for the big view. If you've written all distanced summary, apply the close-up lens of scenic detail.

* Change the way you use time. Squeeze a lifetime into 60 seconds, or stretch 60 seconds into a day. Start your autobiography a year before you were born, or 2000 years before. But remember, reflection doesn't always mean looking BACK. Try driving the time engine in a different direction. As the Queen in ALICE IN WONDERLAND said, "It's a poor sort of memory that only works backwards." Employ flashforward as well as flashback.

* Change the distance at which you are standing, in actual or psychic space. If enough time has not yet elapsed to give you distance on your subject, take the winemaker's advice and serve no story before its time. But if you've waited too long, if the experience has cooled so much that it no longer matters to you, find a way to bring it emotionally closer.

* Apply a different light, especially if you are a character in your own story. It's hard to see all sides of yourself when looking in a mirror—and thank God for small favors. But try shining the same light on yourself as you have on the other characters. On the other hand, if you've been too hard on yourself, lighten up. We're all just characters in this drama, this photograph, this memory. The one reflected on the water. The one that, try as we might, we can never recapture but we can nevertheless transform.
---
Rebecca McClanahan is the author of eight books, most recently The Riddle Song and Other Rememberings. Her work has appeared in The Best American Essays, The Best American Poetry, and in numerous journals and anthologies. Her newest work appears in Ms. Magazine, The Gettysburg Review, The Southern Review, and Short Takes: Brief Encounters in With Contemporary Nonfiction. McClanahan's craft text, Word Painting: A Guide to Writing More Descriptively, has just gone into its fourth printing. She can be reached at www.mcclanmuse.com.
artwork by Ben Crouch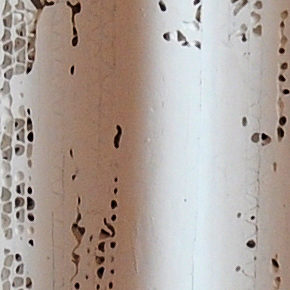 Issue 56 / Fall 2017
His mother dies three weeks before the end of the quarter. A boy, a good student: he emails me to tell me the news, asks permission to be absent. Of course, I say, take as much time as you need. I tell him he can withdraw, take an incomplete, but he promises to be back...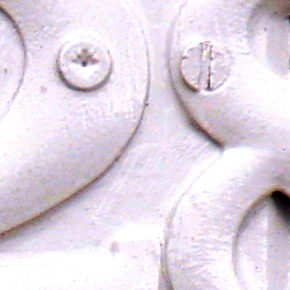 Issue 56 / Fall 2017
Every day is the anniversary of something. May 26th is the anniversary of my mom pulling out half her hair while giving birth to me. It is also the anniversary of the public hanging of Alse Young, the first person executed for witchcraft in the American colonies. May 27th is the anniversary of my unquenchable...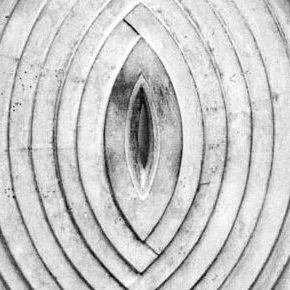 Issue 55/ May 2017
Quick as a cut, darkness came to the afternoon, to the nursery where I sat cross-legged on the floor, a white raft of a blanket under us. My newborn sucked her fingers while clumped in the crooks of my arms. We both squinted toward the window, trying to make sense of it all: the sudden...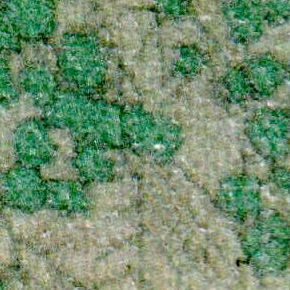 Issue 54 / January 2017
It is the early eighties, the start of the civil war in El Salvador, and Maira is a child of the raindrops that come early in the summer. Thousands of raindrops. Maybe millions. Las lluvias. Desperate raindrops that smash into the mountains and the treetops, prod the soil and also the pebbles and flores, the earth forced...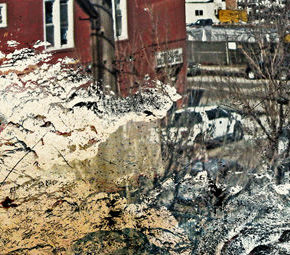 Issue 53 / Fall 2016
I spent five years in Michigan's Upper Peninsula—a place I didn't even know existed until I moved there to attend graduate school. I lived in a town of four thousand people. The next town over, over the portage bridge, had seven thousand people. In my town, the street signs were in both English and Finnish...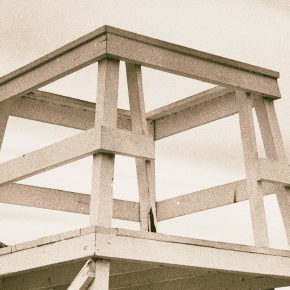 Issue 52 / May 2016
We talked about Miami Beach like it belonged to us, convinced that the tourists who came down to swim in our ocean and dance in our nightclubs were fucking up our city. We were seventeen, eighteen, nineteen-year-old hoodlums, our hair in cornrows, too-tight ponytails, too much hairspray, dark brown lip liner, noses and belly buttons...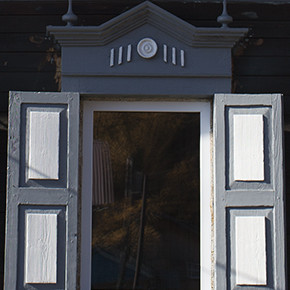 Issue 51 / January 2016
Feeling better because I looked up the verb to watch in the dictionary and its root is to awaken which isn't sinister and since I was trying to figure out why it creeps me out so much that an old boyfriend is watching Latvian girls on his computer who do what he asks and answer all...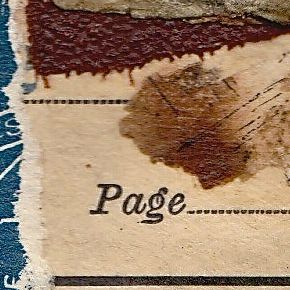 Issue 50 / Fall 2015
Our 50th issue, a milestone, and we proudly present some of the finest work we've ever shared: stunning essays from Joe Mackall, Rebecca McClanahan, Diane Seuss, Amy Butcher, Shanaz Habib, Cary Tennis, John T. Price, Matthew Komatsu, Heather Kirn Lanier, Jennifer Howard, Micah Dean Hicks, Suzanne Roberts, Sally Ashton, Traci Brimhall, Angela Palm, Kristine Erwin, and...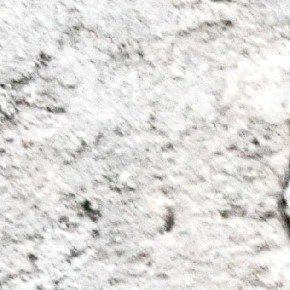 Issue 49 / May 2015
The snow was falling as I climbed the long stairs. There, beneath the spectacular dome of America's largest mausoleum, I found— nobody. No one except a single ranger from the U.S. Park Service, that is, whom I found quietly reading a novel.  He looked up at me with an expression similar to that of the Knight in Indiana...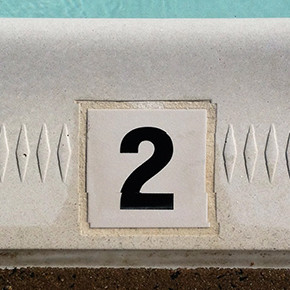 Issue 48 / Winter 2015
Overview Your heart was already full, but then you saw him and your heart beat code, not Morse but a more insistent pulse: Oh yes. That's him. That one. Not The One (The One you already have – and deeply love) but of all the people in that large room far from home, he was...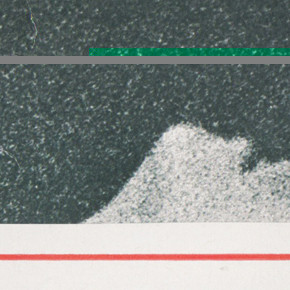 Issue 47 / Fall 2014
This is it. This is the moment our lives crack wide open like a pomegranate and all its bloody bits spread long and wide. One month before my daughter turns sixteen, I stand by the hospital bed, look her in the eye, and ask why. She stares blankly at the ceiling, fidgets with the D-rings...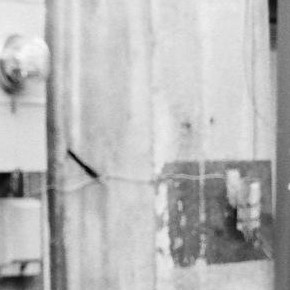 Issue 46 / May 2014
One winter morning after dropping my daughter at daycare, I took the 180 overpass arching into thick fog and, though I knew it well, I couldn't in that moment be sure where the road actually ended. Suspended between past and future, I disappeared into language and place, weather and love, and I wondered how close...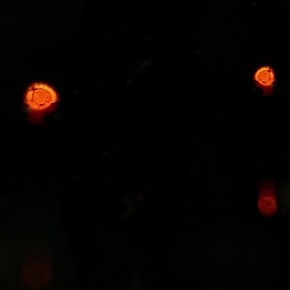 Issue 45 / Winter 2014
I was eleven almost twelve but I looked thirteen when I walked across Orlando toward my father's apartment on Orange Avenue. (I told him telepathically I was on my way. I can't stand living with her anymore!) I was thinking: French toast, snuggling with the funnies. I tried different ways of walking: fugitive style, fancy...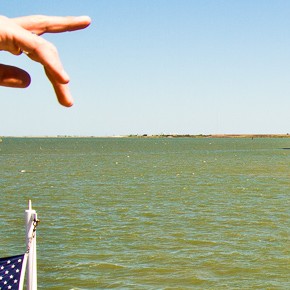 Issue 44 / Fall 2013
At twenty-two, I fell in love with the sales clerk who helped me pick out clothes at the mall. I was in love with my best friend's wife. I was in love with everything. The sales clerk's name was Cricket. She was six months pregnant. And for two weeks at sea, I imagined how I...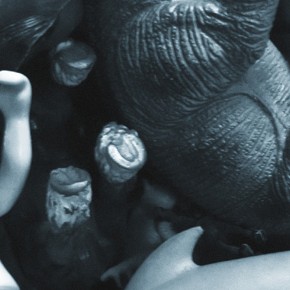 Issue 43 / May 2013
Almost midnight at ToyJoy, a funky, noisy, toy store swathed in twinkly lights and geometric neon in Austin, Texas. Leila, Burke, and I wander the aisles, shuffling sideways past other late-night wanderers and finger glow-in-the-dark armadillos, hula girls with cowboy boots and tattoos, oversized spiders that hiss and spit. Two men argue near the front...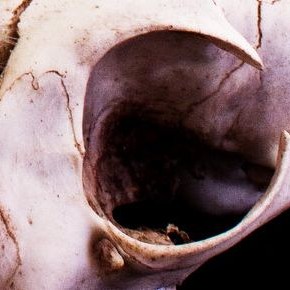 Issue 42 / March 2013
for our grandchildren, with apologies In the past, everything took forever. Rain fell for centuries, and millions of years after that, the ancient Appalachian Basin just west of what is now the East Coast spent even more millennia becoming a sprawling, shallow bowl. And then nothing much happened. Another million years passed. Mountain ranges slowly...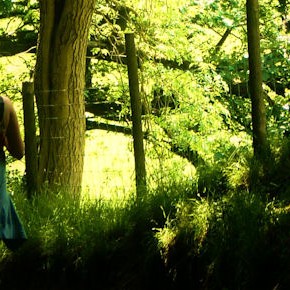 Issue 41 / Jan 2013
One time, many years ago, when the world and I were young, I spent a day in a tiny cedar forest with my sister and brother. This was in the marshlands of an island the first people there called Paumanok. This little cedar forest was twelve city blocks long by two blocks wide, for a...
Issue 40 / Fall 2012
Our 40th Issue, Ceiling or Sky? Female Nonfictions After the VIDA Count, is focused on the important contribution of female writers to the creative nonfiction movement, with strong new work from Judith Ortiz Cofer, Jenny Boully, Sue William Silverman, Laurie Lynn Drummond, Brenda Miller, Thao Thai, Lynette D'Amico, Diana Cage, Kristen Radtke, Sonya Lea, Debra S....